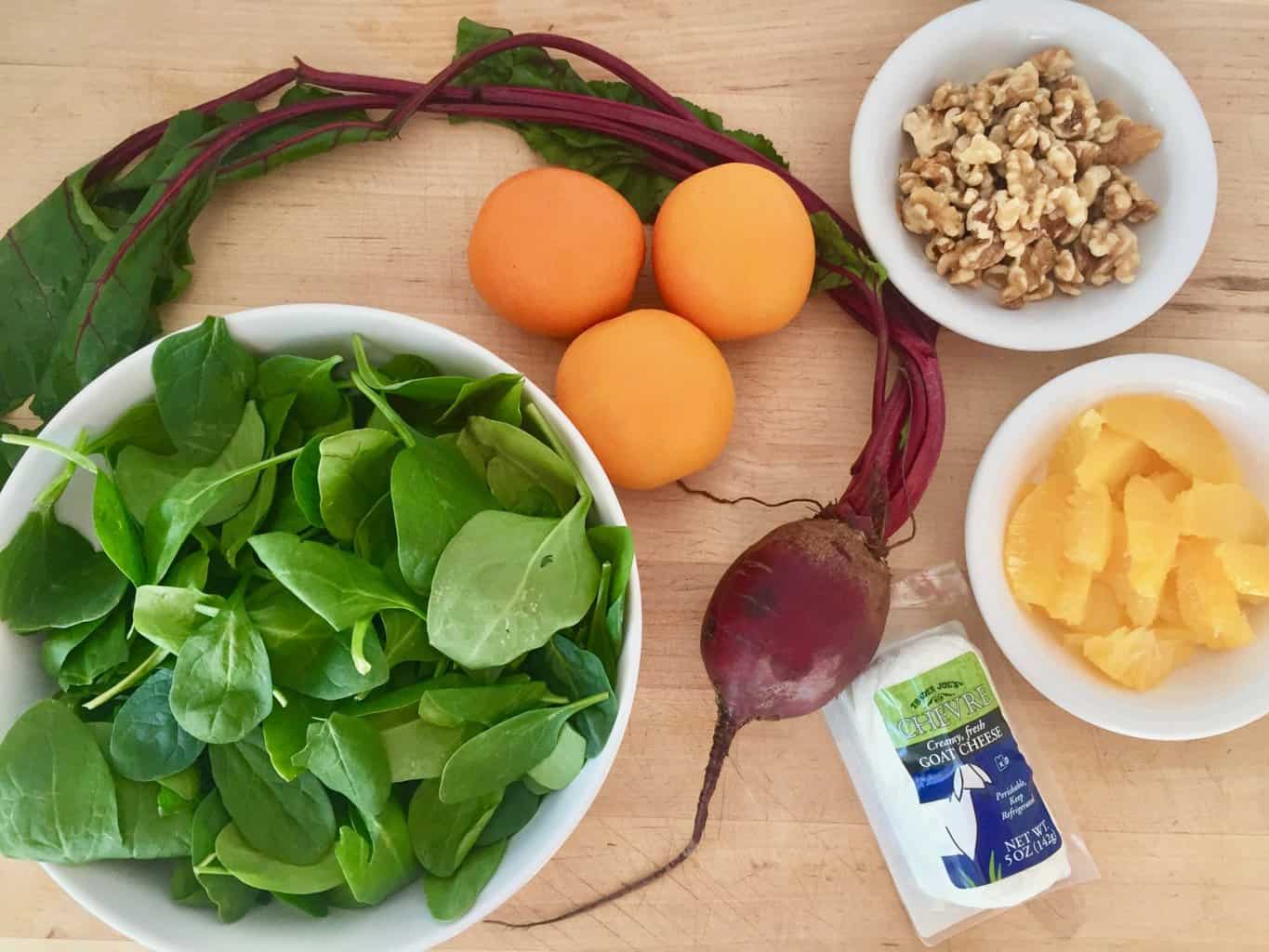 I love salads year-round. Complementing the comfort foods of winter with a crisp salad lightens the meal, adds bright colors and fresh flavors. Build your winter salads from fresh, seasonal foods like dark leafy greens, root vegetables and bright citrus fruits. This is one of my favorite winter salads with its vibrant colors and light, sweet vinaigrette. Bonus—it's packed with immune-boosting vitamins and antioxidants to keep you well during flu season!
| | |
| --- | --- |
| | |
To roast beets: Preheat oven to 375°F. Trim the stem and thin root from the beet. Wrap it loosely in foil, place on a baking sheet and roast it in the oven until soft when pierced with a fork, about 30 minutes.

When beets are cool, remove skin by gently rubbing with paper towel or using your hands while wearing dish gloves. Slice into quarter inch rounds.

While the beets are roasting, supreme the oranges. Watch my how-to video here.

Measure all vinaigrette ingredients into a mason jar or blender. Did you know this trick? See if your blender base fits onto a mason jar, then just add a lid to store leftover dressing! One less dish, I'm sold! Blend vinaigrette until smooth.

Place the spinach in a large bowl. Arrange sliced beets, orange supreme, toasted walnuts and crumbled goat cheese on top. Add vinaigrette to taste. Enjoy!