We use a variety of canned tomato products on a regular basis—tomato paste, strained tomatoes, tomato sauce, whole peeled tomatoes, diced tomatoes, you name it. They are convenient and nutritious. Cooked tomato products contain higher levels of lycopene, which is a powerful antioxidant that may protect against heart disease and certain types of cancer. I look for "no salt added" tomato products to limit sodium in our diet, as well as BPA free cans. This recipe is rich in lycopene, using both tomato paste and strained tomatoes. And that's not all…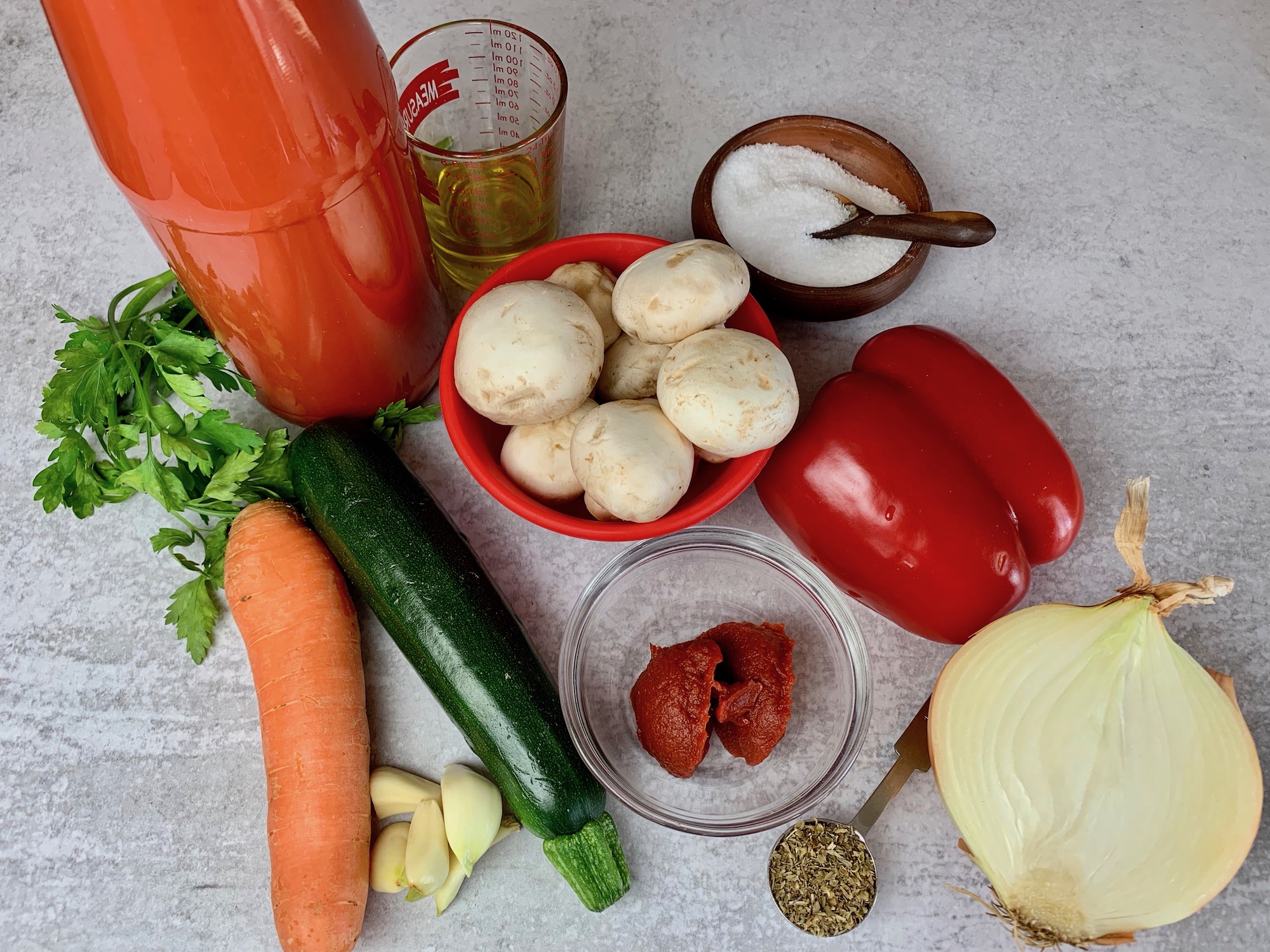 Eight veggies, people. Eight! This is an easy marinara sauce from scratch that you can use for so many things—pasta, pizza, polenta, lasagna, stuffed shells, zucchini boats, chicken parmesan—the possibilities are endless! So if you want to get those veggies in your meal, this is your sauce.
I will admit that I am a slow veggie prepper. It takes me forever to chop up veggies. Needless to say, soups are a time commitment. So if I'm looking at that long list of veggies on the ingredient list of a recipe like this marinara sauce from scratch, I might hesitate. But with this sauce, I just put everything in the food processor and voila! It's all chopped up in SECONDS!
I do like to cook everything a while to really bring out the deep, rich flavors of the veggies in this simple marinara sauce. Allowing the onions and tomato paste to caramelize adds delicious depth to this sauce. It is amazing. Oh, did I mention the kids love it? They do. They gobble it up. I've been testing it out in multiple applications and it's a win every time. May I suggest making a double batch and freezing this marinara sauce? You're going to want to have it on hand. Enjoy!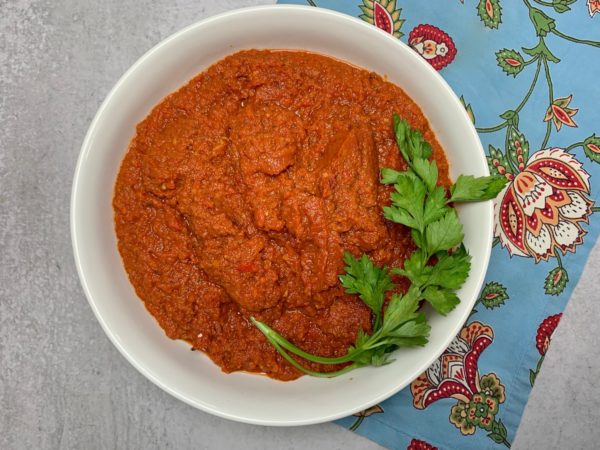 | | |
| --- | --- |
| | |
Place all veggies, onion through parsley, into a food processor. Pulse until all veggies are ground to a fine consistency.

In a wide sauce pan or high-sided sauté pan (I use a 6qt sauté pan), heat olive oil over medium heat. Add the veggie mix and cook, stirring occasionally, for 10 minutes.

Add tomato paste and salt, sauté 5 minutes more.

Add strained tomatoes, reduce heat to low and simmer for 20 minutes.

Add oregano and continue to simmer for 10 minutes.

Serve with pasta or polenta or whatever strikes your fancy. Enjoy!