Some of you may have tried my Beet the System Smoothie. If you have pile of raw beets and a bunch of oranges lying around and you want to practice your orange-supreming skills, then it's the recipe for you! But if there are times when you're so busy you can't think, running around between work and kids' activities and trying to salvage a shred of health and wellness, then this Easy Beet Smoothie is what you need.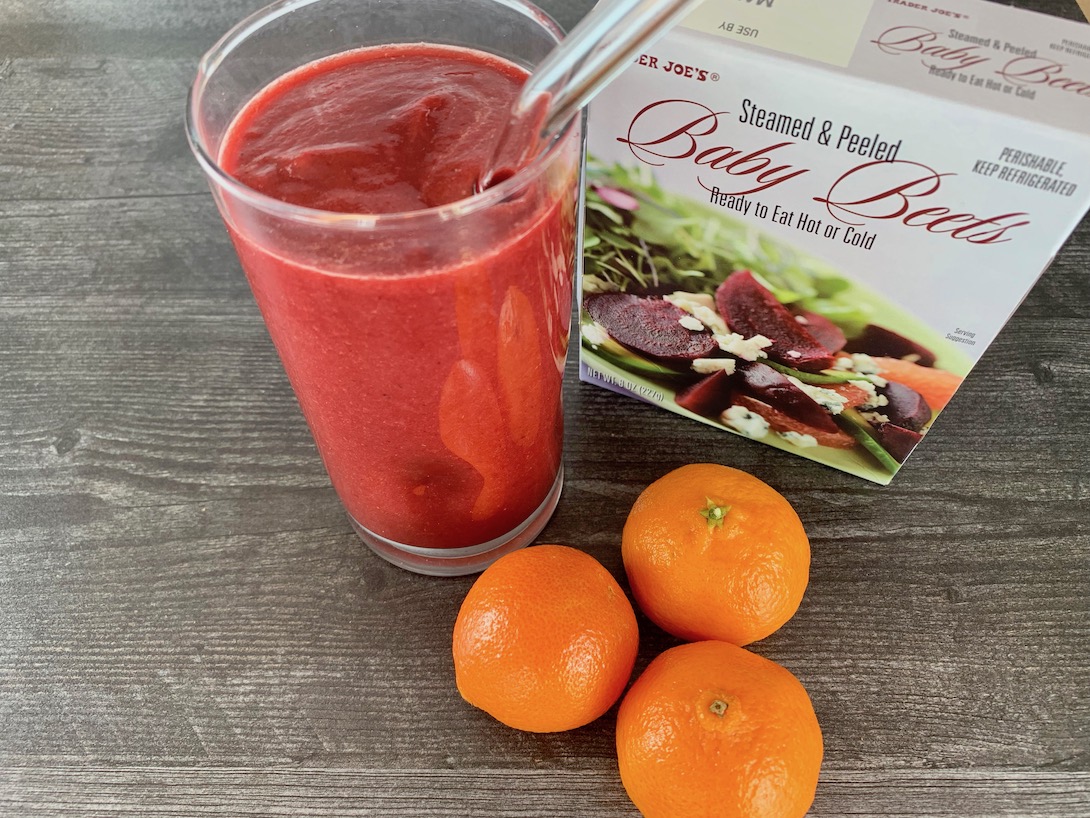 This smoothie is faster and more convenient than the original, DELICIOUS, and you'll feel like a superhero when you drink it (and when your kids love it!). It has all the benefits of beets, citrus and cherries, like loads of antioxidants with anti-inflammatory properties, vitamin C, and bioactive compounds that protect the heart. It has a 1:1 veggie to fruit ratio, which is usually what I recommend, if not more veg than fruit. The Easy Beet is a perfect snack before or after a workout or sports practice.
So where are we cutting corners? I use one of my favorite convenience items—cooked beets. I see them in all the grocery stores now, sold in the refrigerated produce section. They are cooked to the perfect soft texture and already peeled. I love to be in the kitchen, but sometimes a person has to save a little time and sanity, right? All you do is open the package and slice them or put them whole into your blender. They are wonderful in a salad or in the smoothie (I haven't ventured beyond these two applications yet). Have you used cooked beets? What's your favorite way to use them? Do you have other corner-cutting secrets for keeping your family healthy and saving time? Please, help us all and share your secrets in the comments!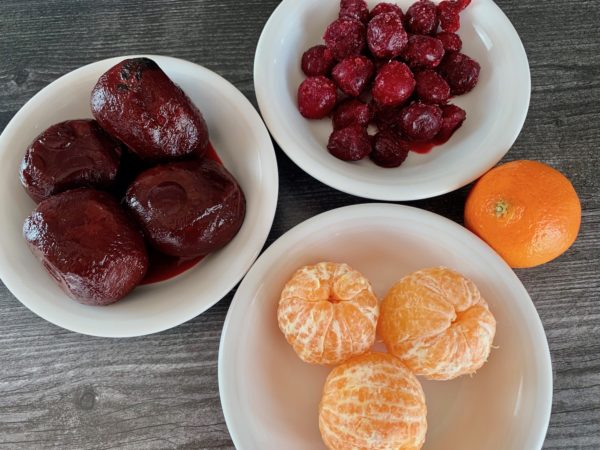 Blend until smooth. Serve and enjoy!