When I'm in the mood for some local flavor, I make this satisfying breakfast bowl. It's gluten-free and grain-free, chock full of protein and will fuel your day for hours. It is perfectly balanced between healthy carbs (beans), protein (beans, eggs and cheese) and veggies (spinach, green chile, squash). Based on beans and veggies, you'll get an excellent dose of fiber, vitamins and minerals, including vitamin A, vitamin K, vitamin C, iron and potassium. I hope you enjoy this plant-based breakfast!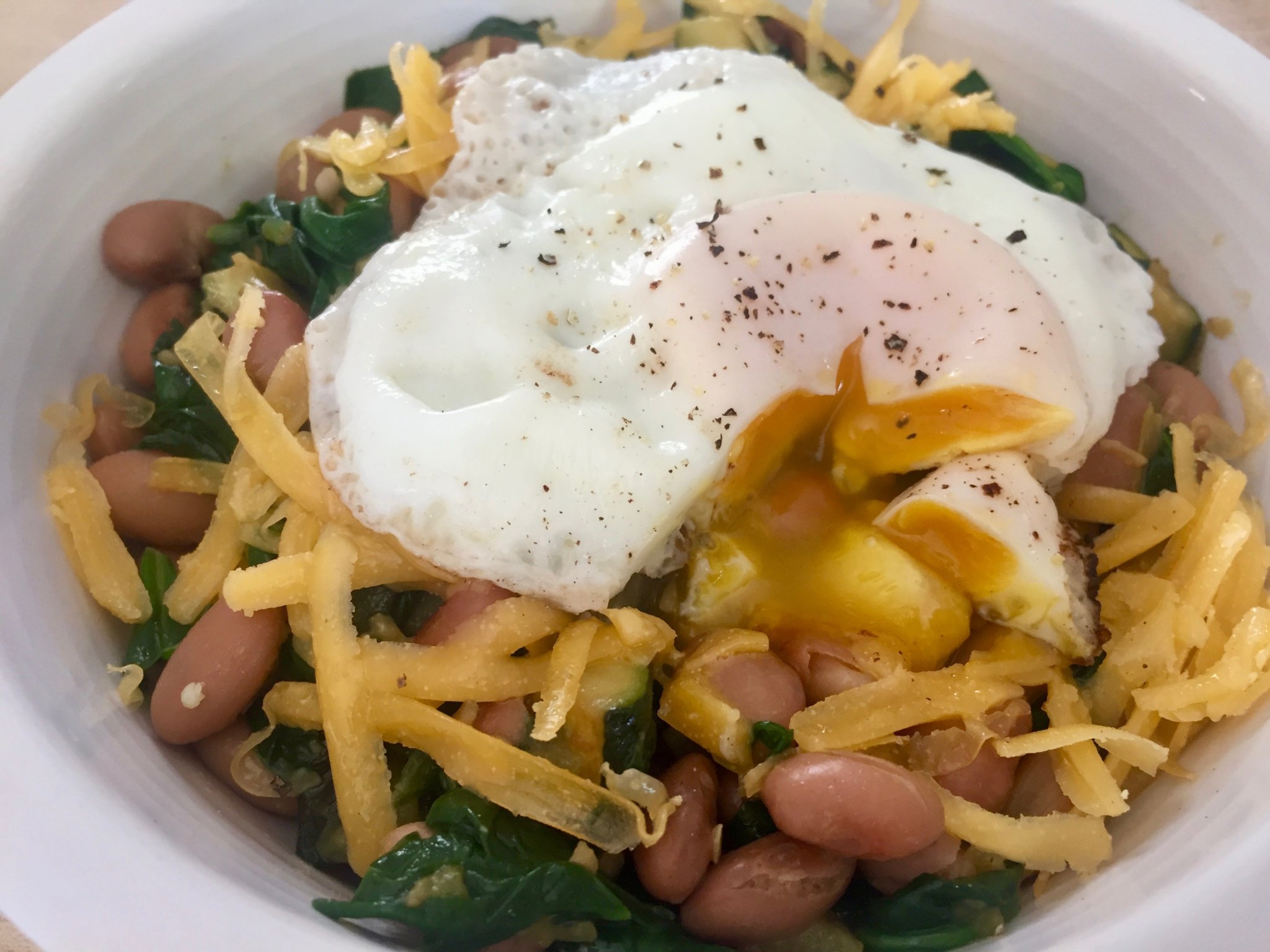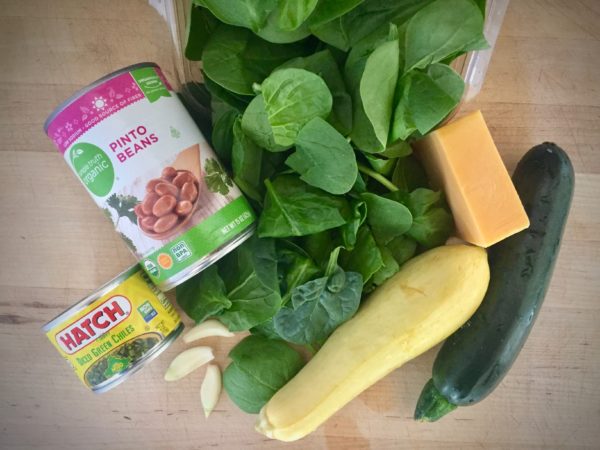 | | |
| --- | --- |
| | |
In New Mexico, these squash are called "calabacitas." I find I get the perfect dice if I cut them in half lengthwise, then cut them in thirds lengthwise, then cut into cubes crosswise.

Warm the olive oil in a large pan over medium heat. Add the calabacitas and water. Sautee until they are soft and golden.

Add the garlic and green chile, cook for one minute. Add the spinach and cook until wilted, stirring. Add beans and stir to combine.

Cook eggs to preference using the steam basting method (see a one-minute tutorial video here).

To serve, place veggie bean mixture on a plate. Top with shredded cheese and a hot egg. Enjoy!
Of course, if you're in New Mexico you'll use freshly roasted chiles, or dig some out of your freezer stash!
Consider adding sliced avocado or fresh salsa.
To make this recipe vegan, omit egg and cheese, add quinoa.
I like to prepare the veggie bean mix in advance, then warm what I need quickly on busy mornings, topping with a pinch of cheese and the egg.