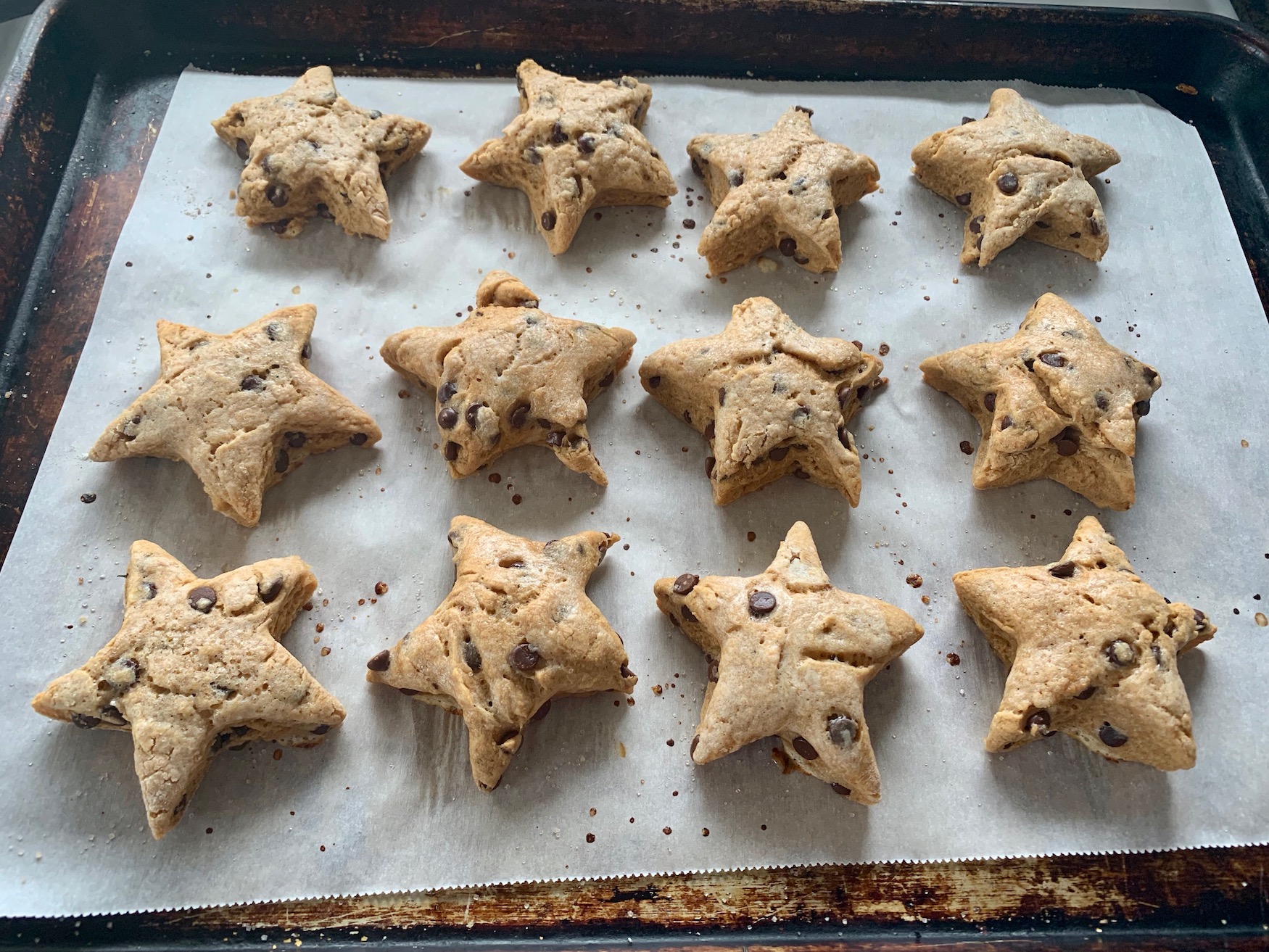 When spring begins where I live, it's aptly referred to as "false spring," because we know winter isn't finished with us yet. So even though we've already seen some beautiful sunny, warm days, bright green shoots emerging from the earth and flowers blooming on the trees, we all know the cold snap and spring snow are yet to come. And on that day I am going to turn on the oven and warm our souls with these fun, yummy peanut butter chocolate chip scones! In my mind there is nothing cozier than hot tea and a fresh, soft scone. So that's my plan. These scones boast whole grains and four grams of protein. They're great at breakfast or snack time. Kids love to help out with this one; let them choose their favorite cookie cutter to make them into fun shapes! Pair with Peanut Butter Hot Chocolate for more chocolate peanut buttery goodness (I mean, really, who can get enough of that combo? Not me!). Happy baking!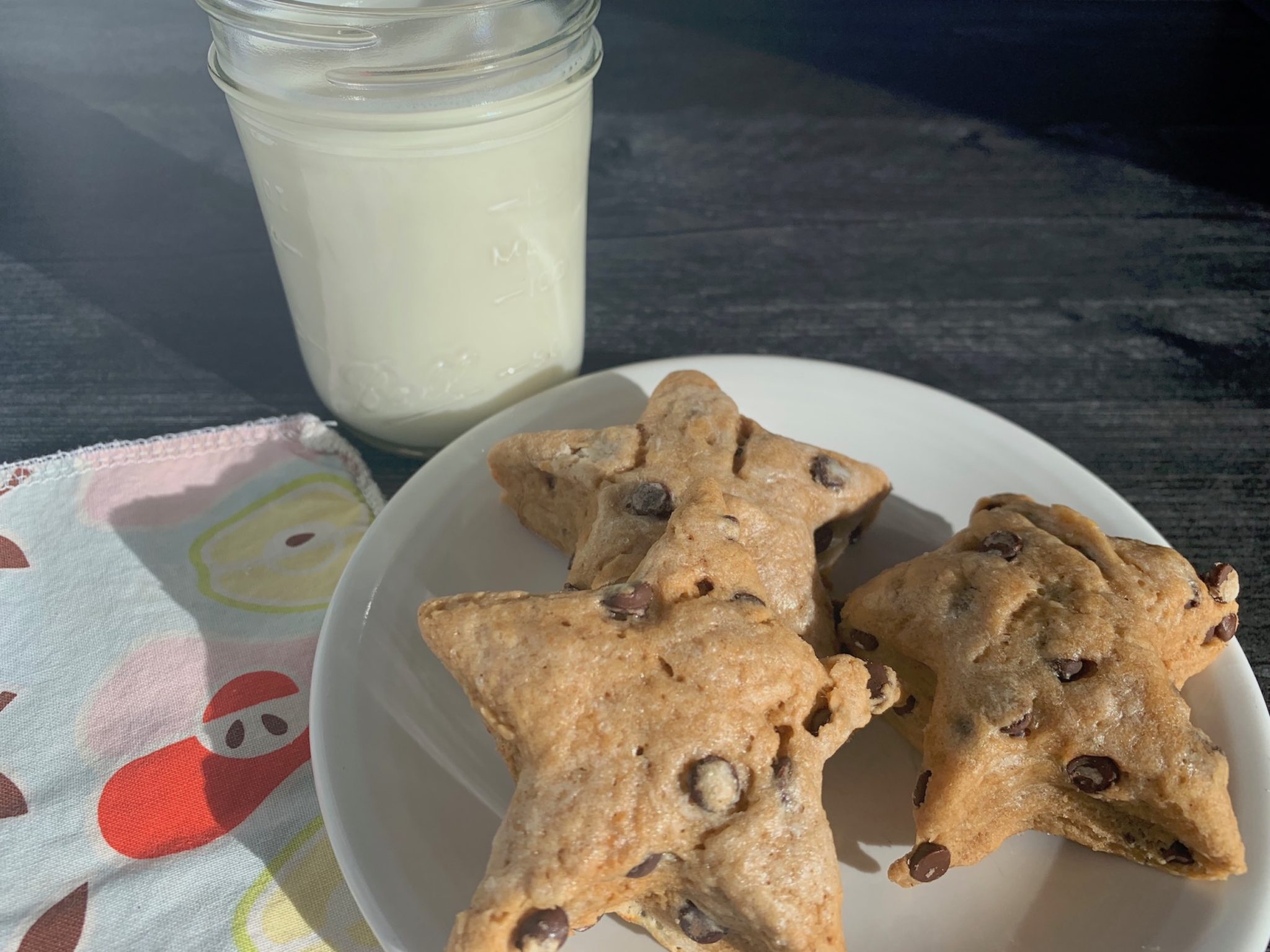 | | |
| --- | --- |
| | |
Preheat the oven to 400 degrees.

Combine the flours, peanut butter powder, sugar, baking powder, baking soda and salt.

Whisk together the buttermilk, oil and egg. Pour into the flour mixture and stir until just combined. Knead the mixture a few times until a uniform dough forms.

Flatten the dough into a 1 inch thick disk. Use a cookie cutter to cut out scones, then place on a baking sheet lined with parchment paper. Combine the dough scraps and continue to cut out scones until all the dough is used.

Brush the scones with buttermilk, then sprinkle them with sugar.

Bake 10 minutes, until golden. Cool on a wire rack. Enjoy!

Store in an airtight container or in the freezer.