I received free samples of California Walnuts mentioned in this post. By posting this recipe I am entering a recipe contest sponsored by California Walnuts and am eligible to win prizes associated with the contest. I was not compensated for my time.
These are clean-out-your-pantry bars, which I love because I always have the ingredients on hand—cereal, nuts, dried fruit, chocolate chips, nut butter, sweetener. They're easy to whip up quickly, no baking necessary! And the recipe is flexible, you can swap out one type of cereal or dried fruit for another to use what you have on hand. The best part? Kids love them! They're yummy and crispy and healthy. Having bars around makes life easier when it seems like the kids are constantly clamoring for snacks. I feel good giving them something that's made with nutritious plant-based ingredients, knowing they'll be satisfied.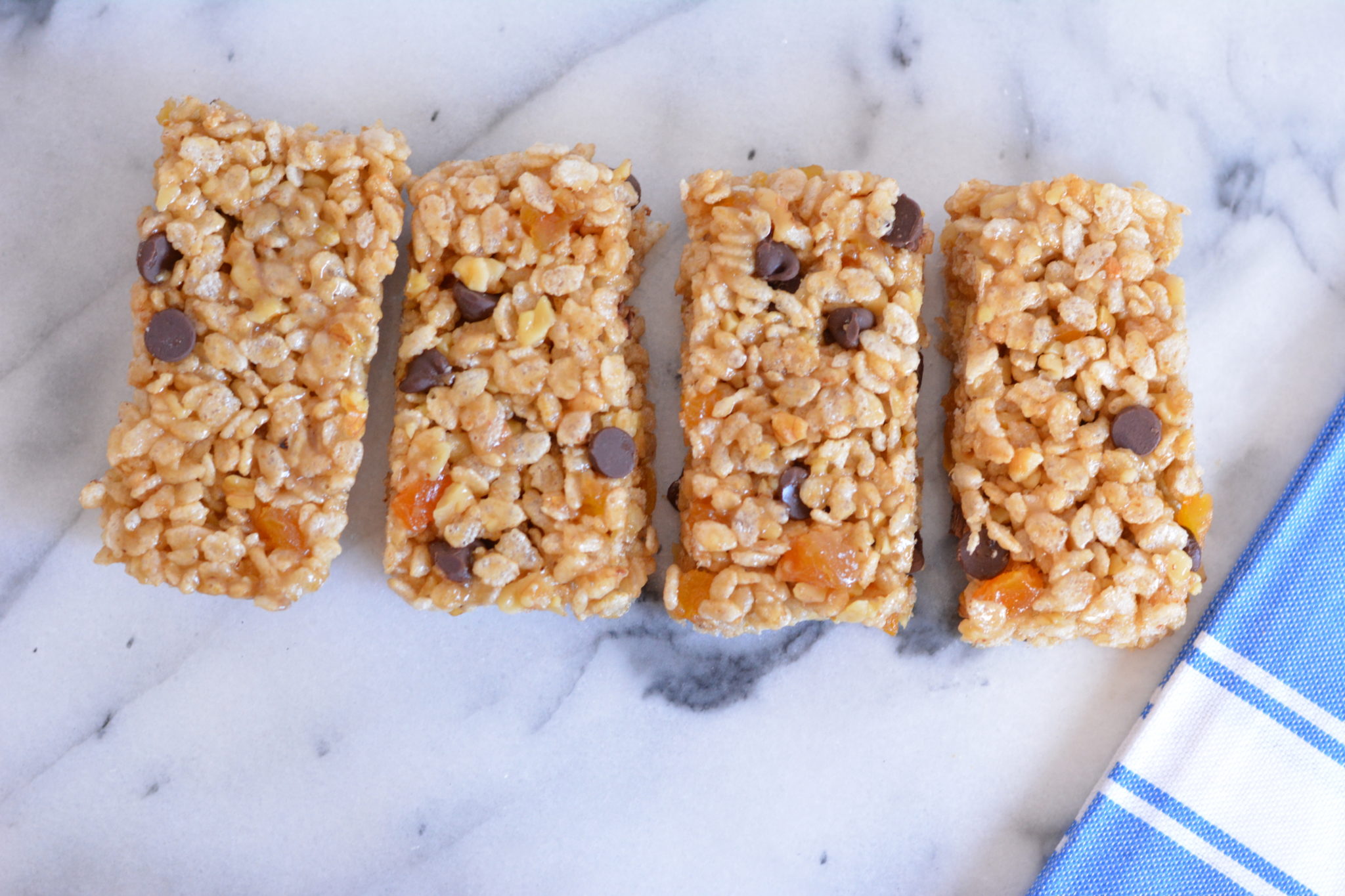 This recipe uses walnut butter made from California walnuts, which you can buy or easily make using a food processor. That's what I did, using this recipe. I will definitely be doing this more in the future, especially knowing that California walnuts have a unique nutrition profile. A handful of California walnuts is a versatile snack and can satisfy any taste preference, from savory to sweet.​ Regardless of your flavor preference, walnuts are the only nut to provide an excellent source of the plant-based omega-3, ALA (2.5g/oz).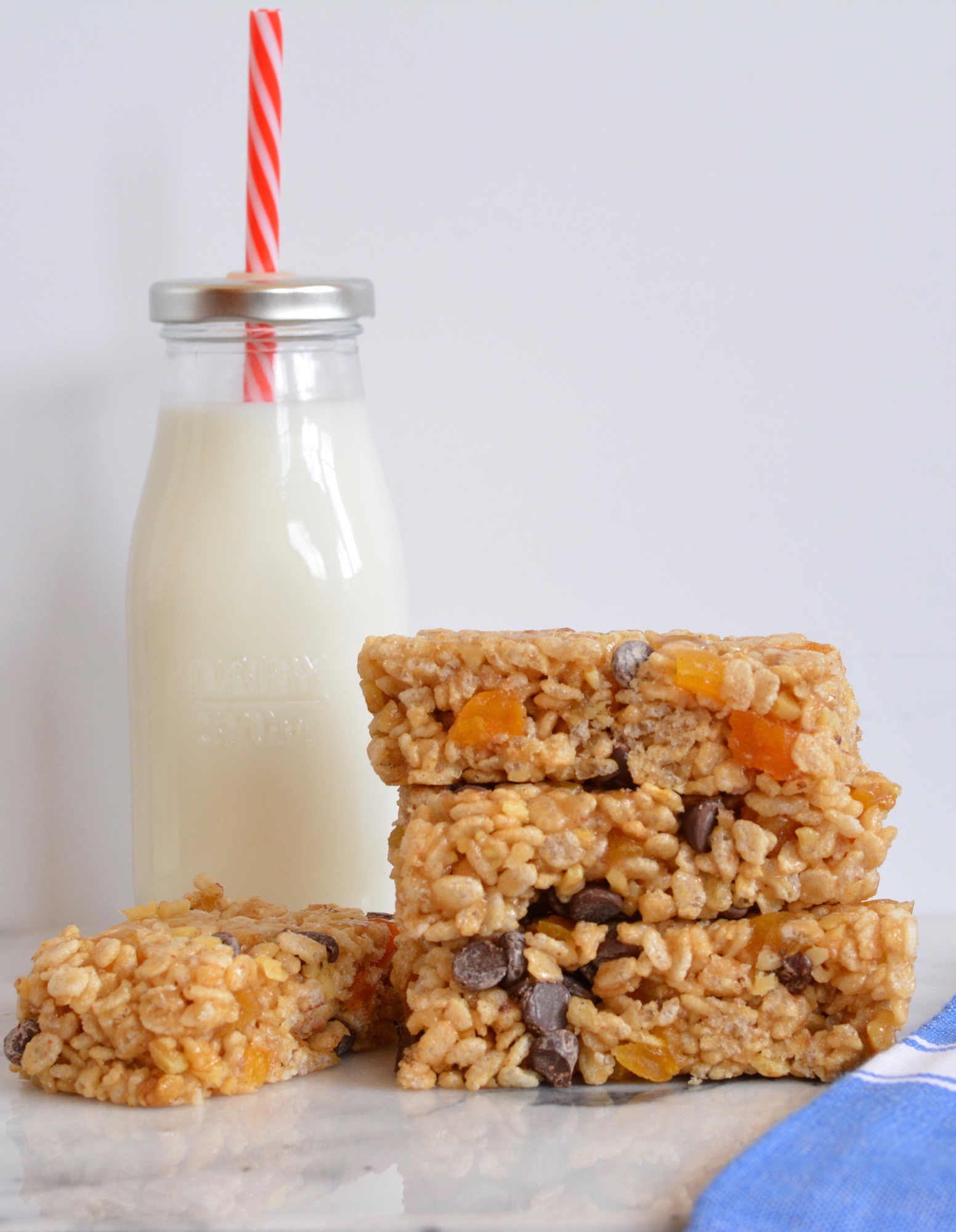 Recipe Highlights:
• Ingredients are pantry staples
• It's super quick and easy!
• No baking necessary
Nutrient Highlights
• California walnuts provide a whole food source of healthy fat, as well as protein and fiber
• California walnuts are an excellent source of plant-based omega-3 essential fats
• Brown rice cereal is a source of whole grains
• Dried apricots are a good source of fiber and antioxidants beta-carotene, lutein and zeaxanthin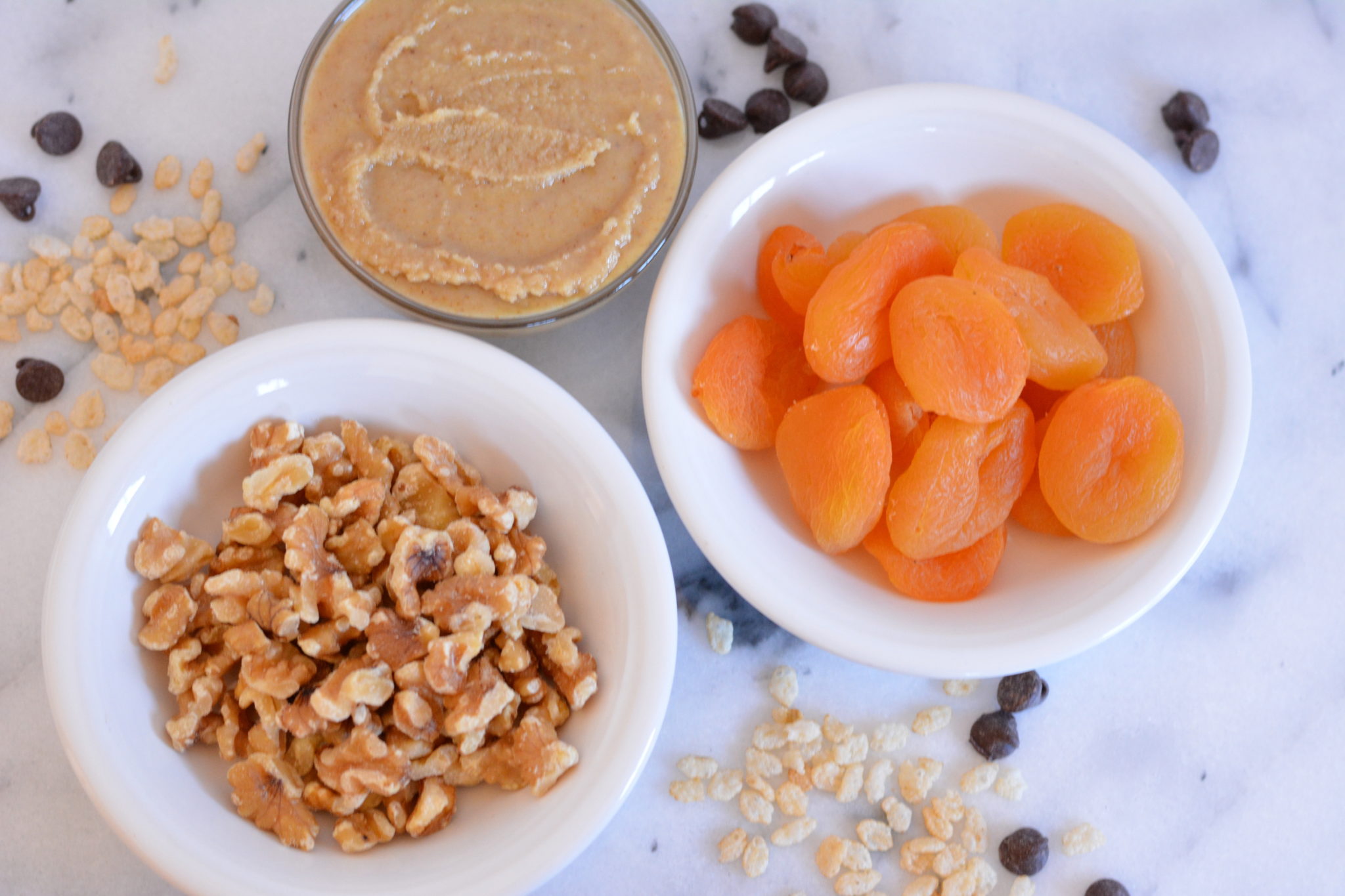 Tips
• Substitute apricots with any dried fruit—raisins, cherries, cranberries, figs, prunes
• Substitute brown rice cereal with whole grain cereal on hand—toasted oats work great!
• Chocolate chips are optional, if you don't have them you can leave them out
• Brown rice syrup can be replaced with corn syrup or honey in a pinch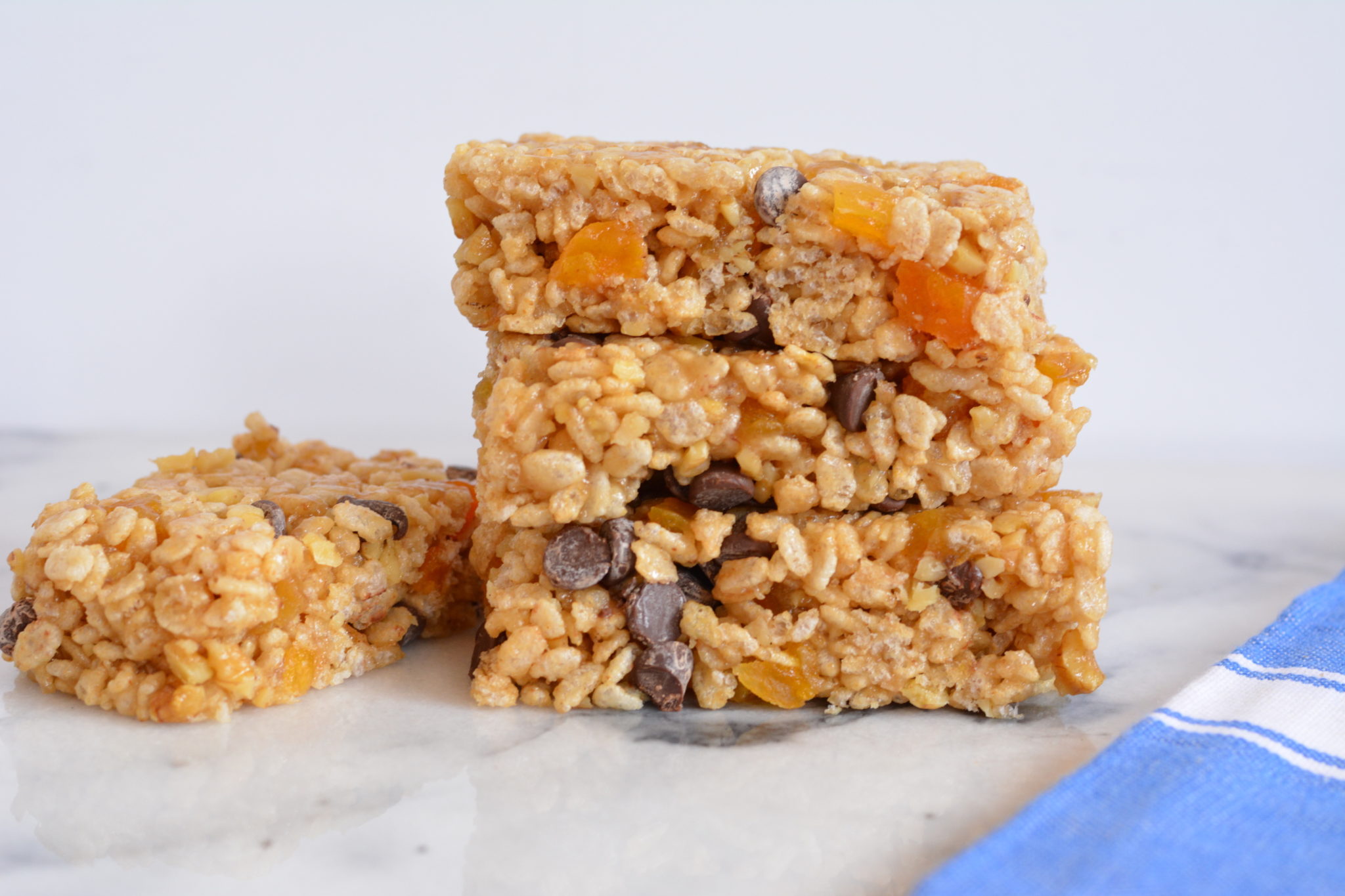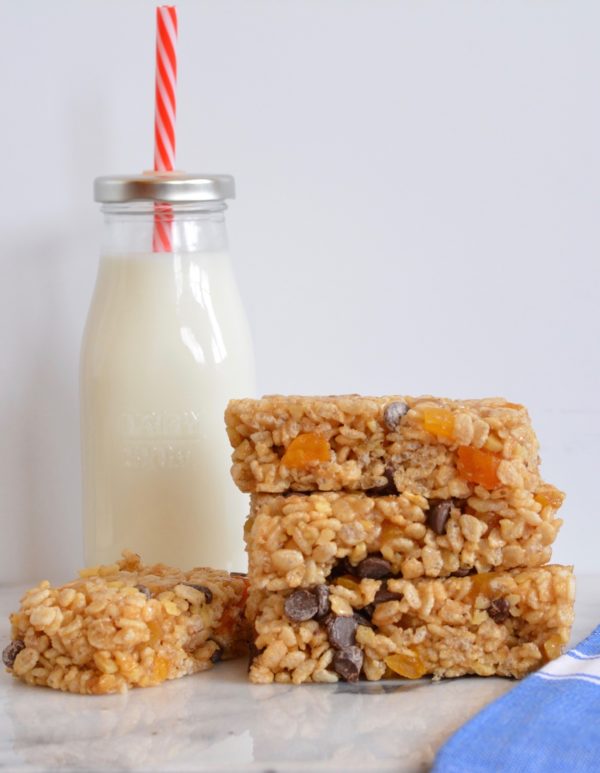 | | |
| --- | --- |
| | |
Line an 8x8 baking dish with parchment paper that hangs over the edges of the pan. Spray the sides of the pan that don't have parchment with cooking spray.

In a large mixing bowl, mix cereal, apricots and chopped California walnuts until combined.

Heat a small pan over medium-low heat. Stir the California walnut butter and brown rice syrup together until blended. Turn off heat, add vanilla and mix it in.

Remove from heat and pour over rice cereal, stirring until well coated. Transfer the mixture into the prepared pan and cover with plastic wrap. Press the mixture firmly and evenly into the pan. Allow to cool in the refrigerator for half hour before cutting into bars.
Make substitutions using pantry ingredients you have on hand!
• Substitute apricots with any dried fruit—raisins, cherries, cranberries, figs, prunes
• Substitute brown rice cereal with whole grain cereal on hand—toasted oats work great!
• Chocolate chips are optional, if you don't have them you can leave them out
• Brown rice syrup can be replaced with corn syrup or honey in a pinch