You know exercise is important to health, but sometimes it feels impossible to squeeze it in. On those busy days, your best bet is to be active as a family. Kids need at least an hour of active play (at a moderate or intense intensity level) every day. Adults need at least a half hour. Being active together is fun, a great way to connect and another opportunity to be a positive role model for your kids, instilling the value of health.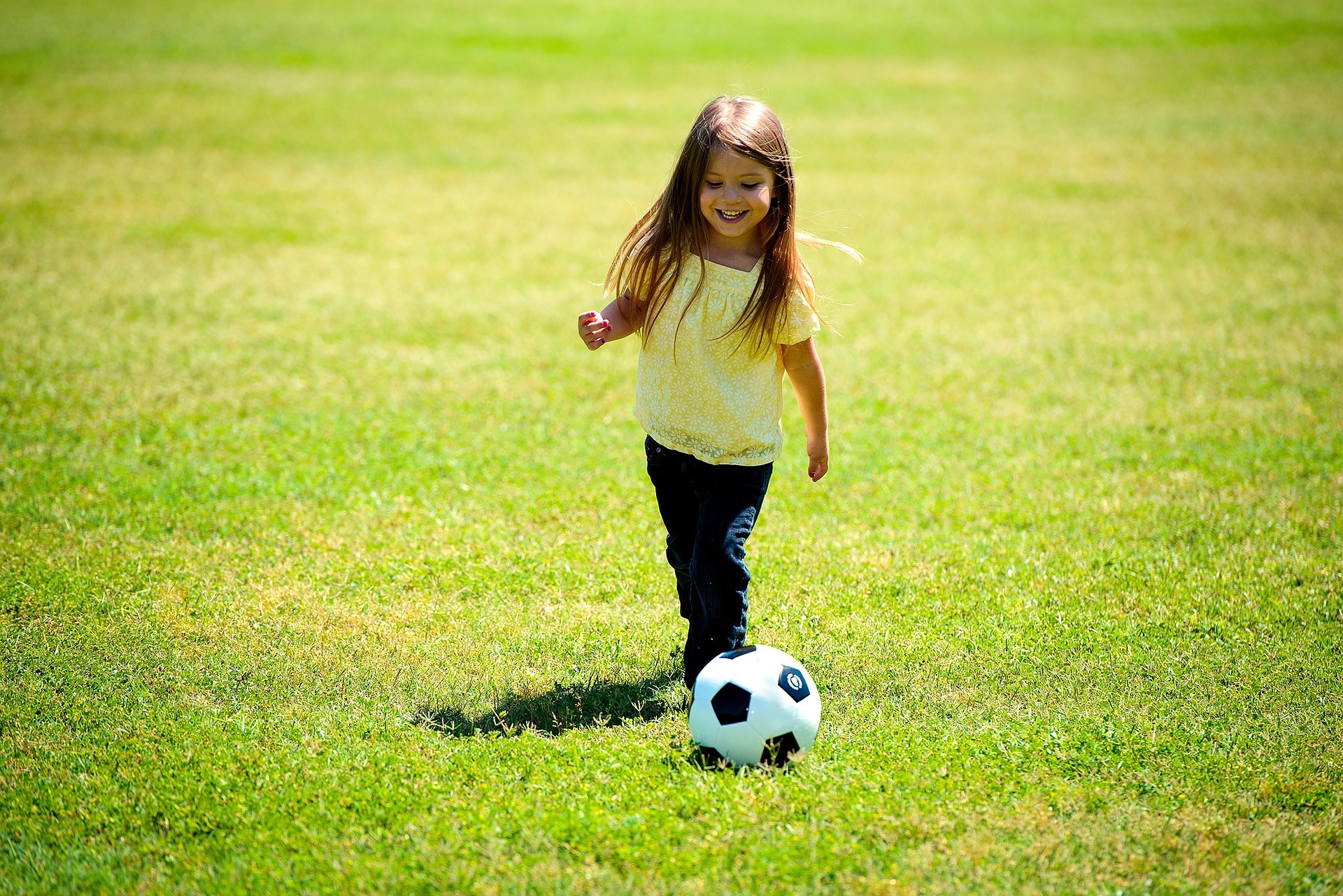 Need ideas? Here are TWENTY ways to be active together:
Play soccer together
Go to a nearby track, walk or jog laps, go up and down the bleachers and/or do body weight strength exercises in the field. Kids can play together in the field or ride bikes/scooters around the track. Got a little one in a stroller? Jog a couple laps, park it and do a set of strength exercises, repeat.
Play basketball at an outdoor or indoor court
Swim together! Play games like "Marco Polo" or "Sharks and Minnows."
Explore your local trails—go on a hike!
Does your community have multiuse paths? Go on a walk together. If you have little kids, jog alongside them while they ride their bikes or scooters.
Go on a family bike ride!
Explore your local parks. While kids play, do intervals of jogging around the playground and strength exercises alongside the area where your kids are playing.
Play catch or play a game of baseball with another family.
Dance!
Play fetch with your dog. Don't have one? Volunteer as a dog-walker at your local animal shelter!
Throw a frisbee.
Have a jump rope challenge—see who can go the longest!
Fly a kite.
Play tag.
Exercise on the sidelines of your kids' sports practice.
Play paddleball or tennis.
Have a relay race.
Play flag football.
Play volleyball or tetherball at a local park.
How do you squeeze in a workout and help you kids stay active? Share in the comments below!