Are you feeling the heat yet this summer? We are, so we head to the neighborhood pool almost every day. As any parent knows, the combination of swimming and sun requires lots of fuel, so it's our job to be armed with an arsenal of snacks that will replenish and sustain the family's energy. Check out these ideas and have fun in the sun!
Hey, I'm always looking for new ideas too. What are your favorite family snacks to pack?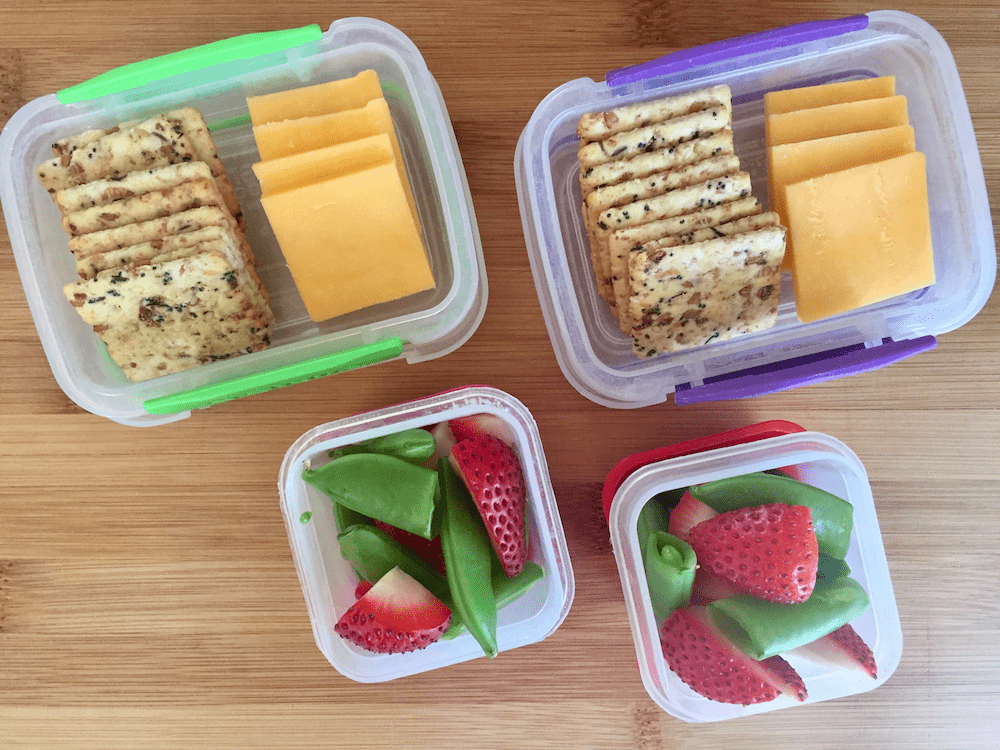 Whole grain crackers, cheese and a strawberry-snap pea combo, this snack pack has four food groups, a variety of textures, flavors and nutrients–it's sure to satisfy!
I dip, you dip, we dip! Sunbutter (like peanut butter, except made with sunflower seeds) with pretzel stick and carrot dippers, it's creamy, it's crunchy, it's got it all!
Mango spears with slightly salted edamame (soy beans), everybody will love this combo! The mango is juicy, sticky sweet and the edamame (I love saying that!) has the most satisfying pop.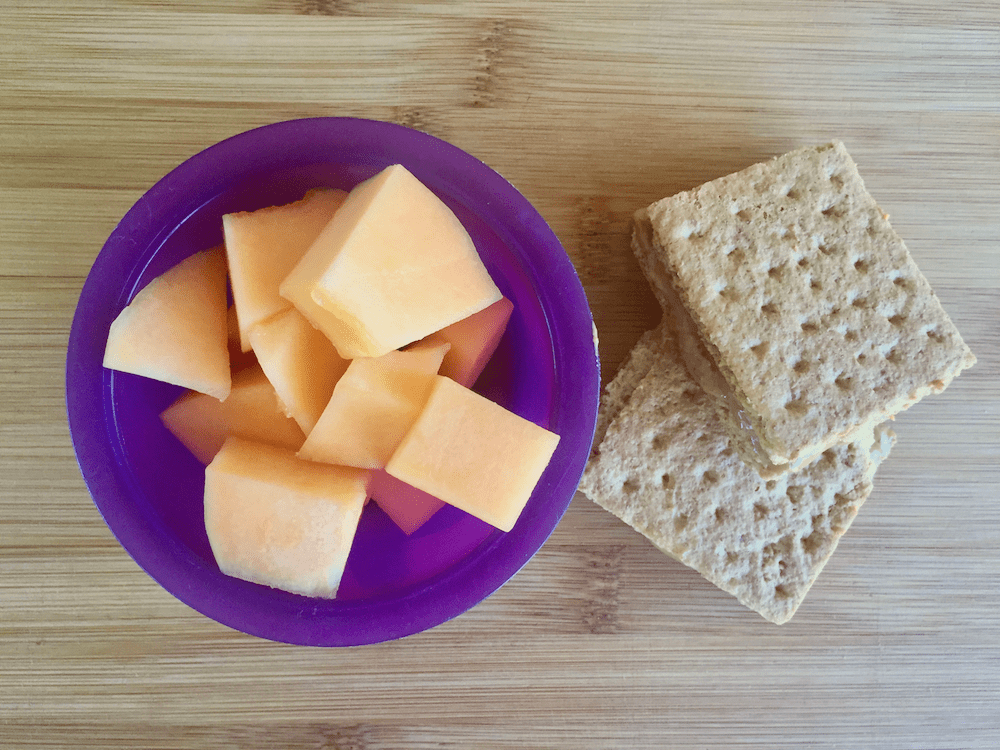 Cantaloupe with peanut butter graham cracker sandwiches. Summer melon just has that cooling effect. Graham cracker sandwiches deliver energy that will sustain your kids for hours.
Chilled grapes and string cheese. Sweet and salty, with textures that will gratify to no end. There's a reason we always see grapes on a cheese board, these just go together!
Unlike a lot of fruit snacks out there, these have no added sugar, but my kids think they're a big treat (shhhhh)! Peanuts-in-the-shell have to be one of my favorite snacks. These two goodies will keep you all going. Cannonball!!